MTG Scion of the Ur-Dragon Foil, Near Mint, English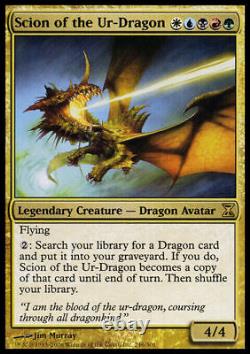 Flying 2 Search your library for a Dragon card and put it into your graveyard. If you do, Scion of the Ur-Dragon becomes a copy of that card until end of turn. Legendary Creature - Dragon Avatar. We do our best to provide strict grading and over deliver on card and comic quality to our customers.
That is why our prices may be a bit higher than some of the competition who might not have the standards we do. Scans are available upon request, especially if itis a higher value book not in our scanned section, or something prone to issues. Support means everything to us.

---