MTG, Necropotence Confetti Foil, Extended Art, WOT, NM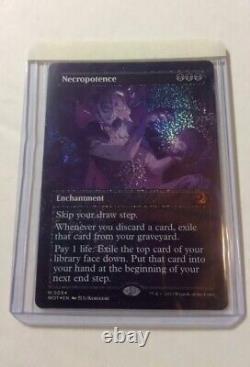 The card features a unique Confetti Foil and Borderless design, making it a great addition to any Magic: The Gathering collection. The card is in Near Mint condition and has not been autographed.
The card is a Mythic rarity Enchantment type and is in English language. It was manufactured by Wizards of the Coast and is perfect for players and collectors alike. Don't miss out on this opportunity to own a stunning Necropotence card from Wilds of Eldraine!

---