MTG ARTIST PROOF WITH SKETCH FOIL Lightning Bolt SIGNED BY CHUCK OFFERS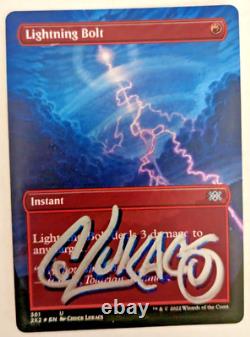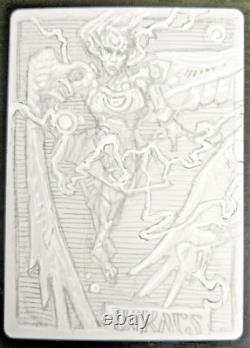 All cards are either signed by the original artist, or graded by Beckett or CGC. I have been in this business since 1994 when I bought my first two cases of Revised. Please note that some signatures are shadow signed. Some signatures are hard to see, so look at the pics closely. To save time I have stopped doing multiple pics of the same card.
If you are really curious about the condition, it is noted in the proper section. Any shadow you see on the graded cards is just bad lighting, the graded cards are just what you would expect them to be. Please let me know if you have any questions!

---