4 MTG The One Ring LOTR Tales Of Middle Earth 451 BORDERLESS MYTHIC FOIL? NM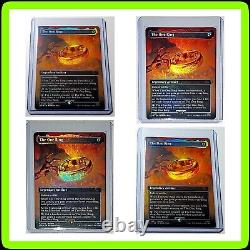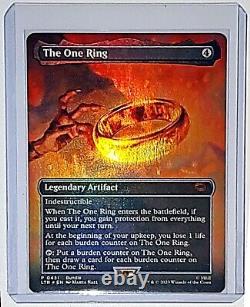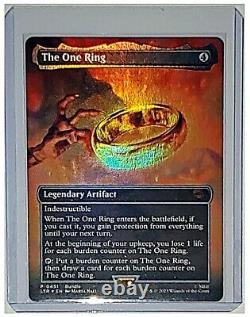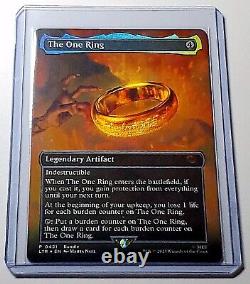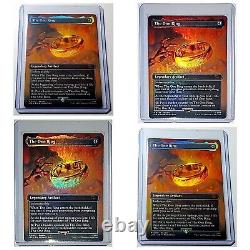 This is lot of 4 beautiful Mythic Rare cards from Magic The Gathering. The One Ring, a Legendary Artifact from The Lord Of The Rings: Tales of Middle-Earth set (2023), is a highly sought-after card for collectors and players alike.
These particular cards are in near mint condition and feature a stunning borderless foil finish. The cards are made of high-quality card stock material in standard size with card number 451.
The One Ring is a Mythic rarity card with a cost of 4, illustrated by Marta Nael. Invest in this set as a valuable addition to your MTG collection. ###127918; Check out the DoodSwag Store page for other great deals!

---